I started doing renovations in Adelaide in early 2005 when I bought my first derelict house at Auction in Elizabeth Downs. The flooring had been water damaged, it needed painting from top to bottom, the whole kitchen was missing and the back garden was a jungle.  Although the house definitely needed some tender loving care on the inside, the house was structurally sound and had nice street appeal.
I had no renovation experience when I started out as a property renovator so the most an important criterion for me was "Can I do it myself?"  Of course for my first renovation I couldn't build and install a kitchen myself and I needed a plumber, tiler and electrician to assist with the kitchen installation. However,
I could pull up Masonite sheeting on the floors and prepare them for the carpet install
I could clean and scrub ceilings and walls, fill holes, sand patches and prepare all surfaces ready for painting
I could paint – I got advice from my local paint store and found out the best paints for each surface, what brushes and rollers to use and I chose the same neutral colour paint to use throughout the whole house
I could weed the garden, cut back dead and overgrown plants, plant new plants and add some mulch to tidy the back yard
I set myself a time frame to complete the renovation (5 weeks) and had a budget of $12,000, which included the brand new kitchen with new appliances.  Kitchens don't get built in a day so it was vital for me to make the kitchen my first priority so that I could select the kitchen cabinets I wanted, get quotes from a few kitchen suppliers and source the appliances, tapware, tiles to ensure the kitchen would be completed within my 5 week time frame. I used the weeks leading up to settlement to get the kitchen planned and ordered which helped me to achieve getting the renovation on time.  While the kitchen was being built, I was busy cleaning, fixing preparing
I bought the property for $109,000 spent $12,000 on the renovation and sold it for $155,000.  An increase in value of $46,000 in 5 weeks. My actual profit after all buying and selling costs was $30,000 – not bad for my first renovating for profit project.
6 years and many renovations all over Adelaide later, I would like to share my simple tips for a successful "cosmetic" renovation
Great planning and organisations skills – getting the job done on time and within your budget will depend on it. Keep accurate records and receipts through the process. (see our Renovator's Organiser in the product store)
Identify which jobs you can do yourself and hire licensed tradespeople to carry out work that needs specialised skills and compliance. How to choose a great tradesperson is a topic all of itself however I do recommend getting word of mouth referrals from friends, colleagues and relatives is a great start.
Be on hand to supervise the tradespeople as things can easily go wrong and result in cost blowouts.  Give clear directions to tradespeople about the work you want done (I write a checklist that can easily be followed and ensure nothing gets missed), communicate well with them and show appreciation like making them a coffee or giving them a beer at the end of a good days work.  A happy tradie is a good tradie.
Allow some padding in your budget for unexpected problems that may occur. Renovating is all about problem solving!
If you don't feel confident in any of the above areas or you simply don't have time to supervise the work yourself then consider hiring a project manager. A project manager will ensure that the "cosmetic" renovation is done quickly, takes responsibility for hiring and coordinating all the necessary tradespeople, sources products to get the job done and makes sure it comes in under budget.  People managing their own renovations can take months to complete the job instead of weeks, which not only costs more in the long run but it means quite a bit of disruption to the family environment.
Houses to Impress specialise in Project Management and with an office in the north and an office in the south we have all locations in Adelaide covered if you need assistance with a home renovation.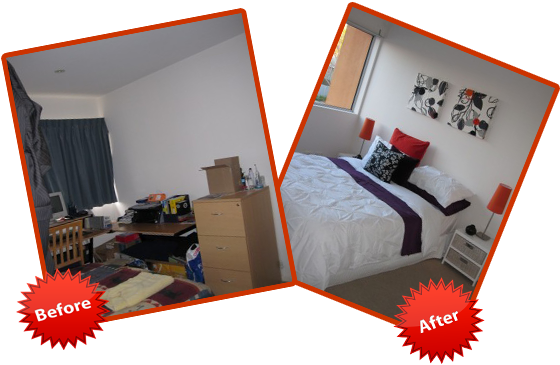 Learn how to turn $4,000 into $40,000 in one day with our Fast property Transformation report! Click here to Find out more!