Living room disaster this week for Josh and Jenna on The Block.
After winning everything in the first few weeks Josh and Jenna totally lost the plot with the living room and hallway challenge.
'Share accommodation for students" –  that was the opinion of the The Block judges John McGrath and Neale Whitaker.

Tacky, old school wall paneling – I cannot believe Josh and Jenna installed this.  Without a doubt wall paneling is the most out dated thing I find on a regular basis when assessing  clients properties for  pre-sale home makeovers.  I always recommend either removing them or painting the paneling exactly the same colour as the walls so they appear unobtrusive and just blend in.  Of course painting is the quickest and most cost effective solution to this seventies feature of the decade – just don't forget to prime them first.
And what were they thinking when they used a Chinese checkerboard as artwork!
"The chairs are foul" said Amie.  "Yeehaa" commented Rod on spotting the rawhide covered chairs. The Block's other contestants weren't impressed either when they had their walk through.
Where did Josh and Jenna go wrong? Once again they were decorating to their own personal taste. And potential buyers are going to have the same sort of repulsive reactions that the judges and other contestants had.
All of the couples have been guilty of putting too much of their own personality into some of their rooms and frankly it is going be the undoing of them come auction day.
Josh and Jenna were gutted by their low score and the judges criticism but to their credit they took it on the chin and immediately started changing the things the judges hated.  Thank goodness the wood paneling is going along with some of the other kitsch accessories.
Hopefully Josh and Jenna will be back on track for the kitchen and dining room challenge.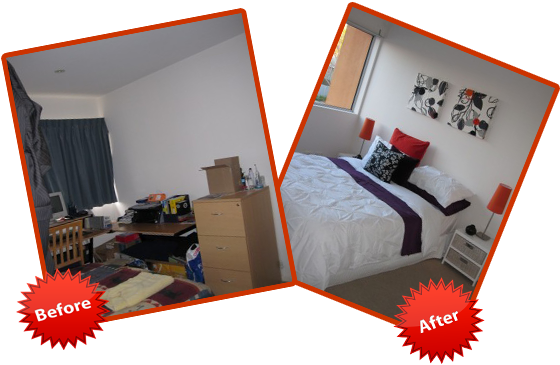 Learn how to turn $4,000 into $40,000 in one day with our Fast property Transformation report! Click here to Find out more!