Rod and Tania's art deco desk wins The Block Trash and Treasure Challenge
This challenge was so much fun to watch. In all my years of renovating I don't think I have ever paid full retail price for anything and part of the enjoyment was bargain hunting in salvage yards, at auction houses, and discount outlets.
Being prepared when you undertake a renovation is a great asset.  As soon as I had signed a contract for a property I was going to renovate, I would spend the four to five weeks before settlement day sourcing all my products.  I made sure plans had been drawn, photos were taken and measurements were noted so I was ready to start bargain shopping. Junk mail was always welcome in my house because I love discount sales.
Some of my best finds have been items found on the roadside waiting for collection. My favourite item was an old sculptural piece that I used to style an outdoor entertainment area when the renovation was complete.  See the before and after picture of this area below, with the sculptural piece leaning against the shed.
Recycling the things you pull out of houses at the early demolition and preparation stage is another way to make your dollar go further.  Paying for mini skips and rubbish disposal can be a costly side of renovating so be mindful of ways to reuse your rubbish.   Old carpet and underlays are great to use as weed mats in garden beds before you lay mulch or pebbles and much more effective than expensive plastic weed mat.
It is obvious that Jenna and Josh love recycling furniture pieces and it will be interesting to see if the other couples on The Block are now inspired by the trash and treasure challenge to manage their budgets better with smart recycling and budget buying as the competition progresses.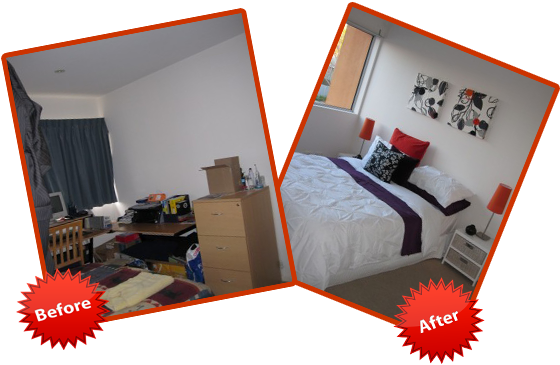 Learn how to turn $4,000 into $40,000 in one day with our Fast property Transformation report! Click here to Find out more!