Is your cement or paved driveway and path stained and dirty. Covered with dark black stains or covered in slimy moss?  If you answered yes to any of these questions you will be pleased to know that there is a cheap solution.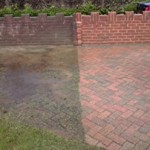 I sold one of my properties last year and one of the final clean up jobs I had done before sale was to bring in my expert pressure cleaner professional.  After 40 years of wear and tear, the concrete driveway and paths surrounding the house badly needed a facelift.
Pressure cleaning is one of my most common recommendations for vendors before they go to market.  It is a simple way to give instant appeal.  Not only can a professional pressure cleaner clean your cement but he can give all your external walls a wash down prior to painting or selling. Sometimes it makes such a difference that painting is no longer necessary. It is amazing what a good scrub will do.
When my pressure cleaning guy was giving my outdoors the once over, I also had him pressure clean the timber decking on my balcony. It came up a treat and then I re-coated it with a natural timber stain and it looked like it was brand new!
Of course you can hire or buy a pressure cleaner to DIY but my feedback is these small machines just do not stack up against the industrial pressure cleaners and only get half the result.  There are some jobs that are just better done by a professional and I think this is one. Some of the other areas that benefit from being pressure cleaned are:-
Dull and worn pavers
Moss covered pavers and concrete
Drink, BBQ and oil stains
Roller doors and security screen doors
Fences
Even if you are not thinking of selling your property consider pressure cleaning one of those prevention and maintenance jobs that will keep your concrete and paving looking new and fresh.
Here are some before and after photos to motivate you.
Before                                  After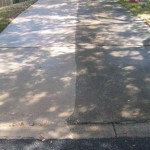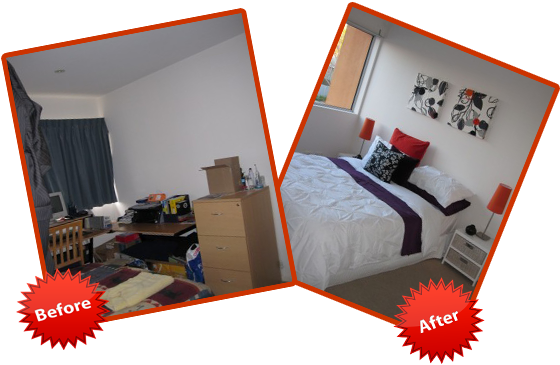 Learn how to turn $4,000 into $40,000 in one day with our Fast property Transformation report! Click here to Find out more!