Does the Thought of Selling Your Home Overwhelm You?

Are you afraid of the process because you are not sure how it works from start to finish?

Do you fear that you'll sell for far less than your house is worth, or be unable to sell at all?

Would you like to know how to make money when you sell?

Would you like to increase the value of your home by $10,000 or more in one weekend?

Sound impossible? – well we helped one of our interstate clients transform their home in one weekend and they made $15,000 more than their previous offers!
After an unsuccessful auction campaign where no one showed up they started getting offers $20,000 below their asking price.
How did they do it and how much did it cost?

Following the recommendations in our Sold For Top Dollar Transformation Package™
They changed the layout of furniture in some of the bedrooms

Converted an office into a home theatre room

Converted one of the six bedrooms into an office

Added some soft furnishings
All this was done using their existing furniture! Oh and I forgot the cost ………..$150.00!
They turned

$150

into $15,000 in one weekend!

"Most home owners don't realise that they only need to spend pennies to make thousands of dollars more when they sell."
Would you like to sell your home for much more than you ever imagined?

Our new online consult enables us to work with clients all over Australia to get amazing results like the story above. We didn't meet our client in person; in fact we never left our office! Our unique step by step system and questionnaire supported by photos of your property enables us to tailor make an action plan to transform your home from For Sale to SOLD!
Click here to find out more about our
Sold For Top Dollar Transformation Package™.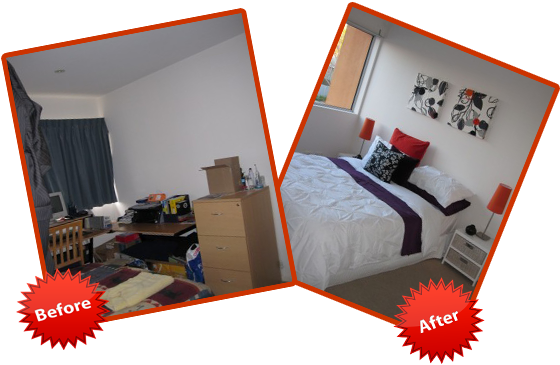 Learn how to turn $4,000 into $40,000 in one day with our Fast property Transformation report! Click here to Find out more!